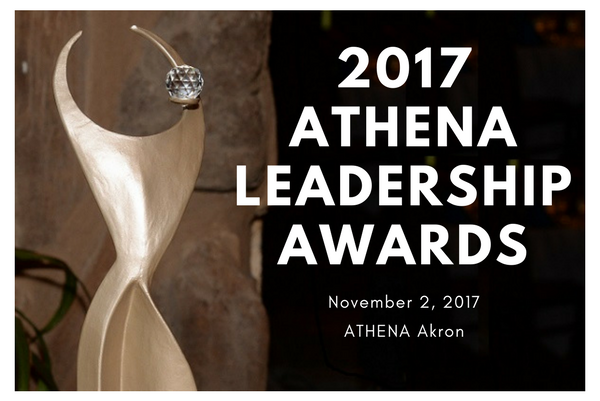 Thursday, November 2, 2017
5:30 p.m. to 8:30 p.m.
President's Hall at the Akron Urban League
440 Vernon Odom Blvd., Akron, Ohio 44307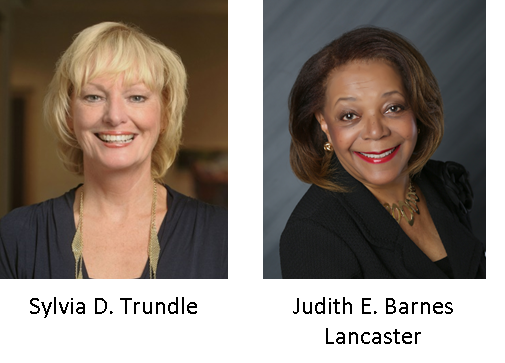 2017 ATHENA Leadership Award Recipients
Sylvia D. Trundle, Captain, Akron Police Department, Retired
Judith E. Barnes Lancaster, Attorney, Past Chair ATHENA International
ATHENA Leadership Award Finalists
Jane Bond, Judge, Summit County Common Pleas Court, Retired
Robyn N. Gordon, Director of Operations, NASA John H. Glenn Research Center
Teresa R. LeGrair, Director, Community Investment, Akron Community Foundation
2017 ATHENA Young Professional Leadership Award
Laura L. Wallerstein, Attorney, Roetzel & Andress
ATHENA Young Professional Leadership Award Finalists
Karen Cheung, Accounting Analyst, Alliance Petroleum Corporation
Leanne Graham, Executive Director, Victim Assistance Program
Kimberly J. Young, Assistant VP, AVP, AML Manager, Huntington National Bank
2017 ATHENA Organizational Award
Akron Children's Hospital
Join us for the 2017 ATHENA Leadership Awards – ATHENA Akron on Thursday, November 2, 2017.
The ATHENA Leadership Award recognizes women in the community who exemplify outstanding professional excellence, community involvement and a commitment to helping women grow in leadership. This year's recipient will join more than 7,000 women leaders who have been honored as recipients worldwide.
Learn more about the history of the ATHENA Leadership Award in Akron.
THE CRITERIA
ATHENA Leadership Award nominees must meet each of the following three criteria:
• Demonstrate excellence, creativity, and initiative in their business or profession
• Provide valuable service to improve the quality of life for others in their community
• Actively assist women in achieving their full leadership potential