2021 ATHENA Leadership Award Recipient
Greta Johnson, Assistant Chief of Staff/Director of Communications, Summit County Executive Ilene Shapiro's Office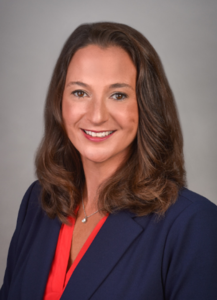 2021 ATHENA Leadership Award Finalists
Elizabeth Z. Bartz, President and CEO, State and Federal Communications, Inc.
Romona J. Davis, Vice President/Senior SBA Business Development Officer, Huntington National Bank
Judge Joy Malek Oldfield, Summit County Court of Common Pleas
2021 ATHENA Young Professional Leadership Award Recipient
Shaleeta Smith, Manager, Maternal Health, Summit County Public Health
---
2020 ATHENA Leadership Award Recipients
Jolene A. Lane, Vice President for Inclusion & Equity, Chief Diversity Officer, and
Title IX Coordinator, The University of Akron
Donna Skoda, MS, RD, LD, Health Commissioner, Summit County Public Health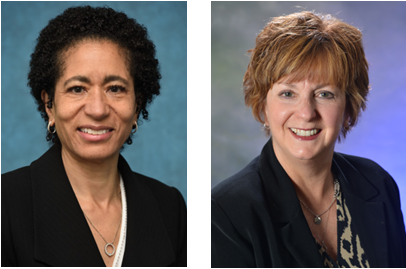 2020 ATHENA Leadership Award Finalists
Christine Amer Mayer, President, GAR Foundation
Sandra L. Reid, VP, Corporate Communications & Strategic Planning, The Davey Tree Expert Company
Judge Annalisa Stubbs Williams, Akron Municipal Court
2020 ATHENA Young Professional Leadership Award Recipient
Alicia Robinson, Founder & Executive Director, Limitless Ambition
2020 ATHENA Young Professional Leadership Award Finalists
Maureen Aebi, CPA, MT, Senior Manager, Sikich LLP
Cristina Gonzalez Alcala, PhD, Community Investment Officer, Akron Community Foundation
Nicole Mullet, Executive Director, ArtsNow
---
2019 ATHENA Leadership Award Recipients
Traci J. Buckner, Executive Director, Akron Children's Museum
Grace A. Wakulchik, President and CEO, Akron Children's Hospital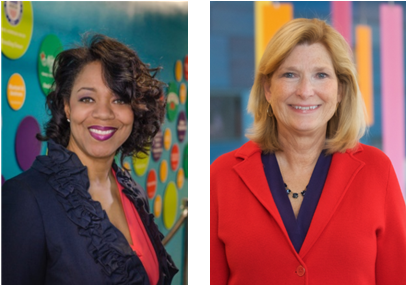 2019 ATHENA Leadership Award Finalists
Tina Boyes, Executive Director, Kenmore Neighborhood Alliance
Pamela Kiltau, Vice President of Private Wealth Management, Baird
Pamela Wright, Partner, Sikich LLP
2019 ATHENA Young Professional Leadership Award Recipient
Erin Victor, Director of Engagements and Events, Focal Point, and Founder, Akron Snow Angels
2019 ATHENA Young Professional Leadership Award Finalists
Kimberly Huff, Community Relations Representative, OMNOVA Solutions Foundation
Antha Poleondakis, Investment Associate, Merrill Lynch
---
2018 ATHENA Leadership Award Recipient
Sherry Neubert, Chief Information Officer, Vice President of Information Technology,
Vice President of Global Project Management, Goodyear Tire & Rubber Company
2018 ATHENA Leadership Award Finalists
Anne Bitong, Executive Director, Akron Marathon Charitable Corporation
Halle Jones Capers, Sr. Vice President of Operations; Manager of Transportation, G. Stephens, Inc.
Greta Johnson, Assistant Chief of Staff, Summit County Executive Ilene Shapiro
2018 ATHENA Young Professional Leadership Award Recipients
Da'Shika Street, Chief Marketing Officer, VineWorks Marketing, LLC
Shane Wynn, Owner, Shane Wynn Photography
2018 ATHENA Young Professional Leadership Award Finalists
Shannah Carino, District Homeless Liaison and McKinney Vento Specialist, Akron Public Schools
Diana Selzer, Vice President-Relationship Manager, Wells Fargo
---
2017 ATHENA Leadership Award Recipients
Sylvia D. Trundle, Captain, Akron Police Department, Retired  and
Judith E. Barnes Lancaster, Attorney, Past Chair of ATHENA International
2017 ATHENA Leadership Award Finalists
Jane Bond, Judge, Summit County Common Pleas Court, Retired
Robyn N. Gordon, Director of Operations, NASA John H. Glenn Research Center
Teresa R. LeGrair, Director, Community Investment, Akron Community Foundation
2017 ATHENA Young Professional Leadership Award
Laura L. Wallerstein, Attorney, Roetzel & Andress
2017 ATHENA Young Professional Leadership Award Finalists
Karen Cheung, Accounting Analyst, Alliance Petroleum Corporation
Leanne Graham, Executive Director, Victim Assistance Program
Kimberly J. Young, Assistant VP, AVP, AML Manager, Huntington National Bank
2017 ATHENA Organizational Award
Akron Children's Hospital
Click here for a list of the ATHENA Leadership Award finalists and recipients from Akron 2003 – 2015.
Terri Heckman, 2015 Leadership Award Recipient for Akron
Terri Heckman, CEO of Battered Women's Shelter & Rape Crisis Center, was the 2015 ATHENA Leadership Award recipient from Akron.  This short video shows her finalist video during the awards ceremony on May 6, 2015.
FedEx Custom Critical was honored with the ATHENA Leadership Organizational Award in 2015.
From left: Terri Heckman, Akron recipient of the ATHENA Leadership Award and Linda Warren, Cleveland recipient at the Northeast Ohio ATHENA Awards dinner May 6 at the Hilton Akron/Fairlawn.
Laurie Zuckerman, 2014 ATHENA Leadership Award Recipient from Akron
Dianne Newman, 2013 ATHENA Leadership Award Recipient from Akron
Candace Campbell Jackson, 2012 ATHENA Leadership Award Recipient from Akron
ATHENA Leadership Award Recipients (from left) Jackie Silias-Butler 2009, Ilene Shapiro 2008, Cynthia Capers 2005, together with board members from ATHENA International: Chris Brown, Judith Lancaster, and Norma Rist.  Norma Rist was the 2003 ATHENA Leadership Award recipient for Akron.

Norma Rist (left) President of ATHENA Akron and ATHENA International board member with Frank Bird, publisher of Inside Business and sponsor of the ATHENA Leadership Awards for Cleveland and Akron, together with Judit Pukas, PhD, an Akron ATHENA Leadership Award Finalist.